Looking for answers is one of the main reasons people turn to the Internet. What food should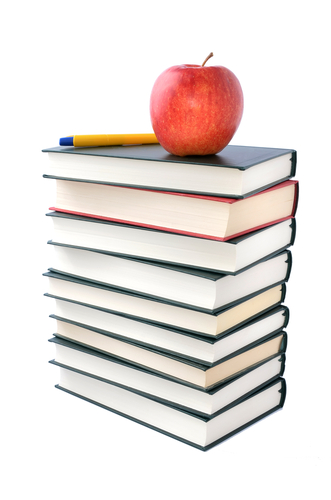 I feed my new kitten? How do I fix my garbage disposal? Why is my furnace making that funny noise? How do I make Pittsburgh-style pierogis? Questions like these appear in search engine boxes every minute of every day. Help your readers answer questions relevant to your product and you're on your way to creating a relationship that will not only sell your product today, but for years to come. You could call this process knowledge marketing.
What Is Knowledge Marketing?
Knowledge marketing involves forging a relationship with your Web readers by sharing your knowledge about your industry or topic without any quid pro quo or obligation to the reader. The theory is that readers will, over time, view you and your site as a trusted ally and friend and be more likely to purchase your product and/or service when they have a need as well as be more likely to recommend your company to friends. Marketing guru, Jay Baer explains it this way: "Sell something, and you make a customer. Help someone, and you make a customer for life."
Ways to Put Knowledge Marketing to Work for You
Okay, you want to give knowledge marketing a try. Where do you start? Below are just a few ways to put knowledge marketing to work for you:
1. Answer questions. Start engaging your readers by answering some of the questions that brought them to your site. (You'll find these verbatim in your Google stats.) If you're a bakery, offer tips for making the perfect cupcakes. If you're an HVAC contractor, give tips on troubleshooting your water heater. Invite comments and be sure to respond to them.
2. Offer something for free. Another way to establish your company as an authority is to offer an e-book or white paper about your topic for free. For a realtor, it might be "Ten ways to get your house ready for market." A travel agent might write "Ten ways to save on your next cruise vacation."
3. Be consistent and sincere. According to Caeden M. MacGregor for Web Marketing Inner Circle, showing your readers that you're invested in your site for the long haul and not just publishing a dozen posts and running off to the next project is important to casting yourself as a trusted authority in your field. That means publishing articles several times a week, 52 weeks a years, year after year.
Your writing voice is important, too. Don't lecture your readers. Instead, talk to them as you would a neighbor or a colleague.
4. Be "shareable." Make it easy for readers to recommend your posts to their friends (and their friends) by adding a "share" button and by being active on social media sites like Facebook and Twitter. Pretty soon, readers will be looking forward to your posts.
So, instead of concentrating on getting your Web visitors to click through to a sale as soon as possible, start enticing them with quality information. Knowledge marketing isn't a get rich quick scheme. However, if you stop talking like a salesman and recast yourself as a trusted authority, over time, you'll reap the steady rewards of a loyal client base.
Photo courtesy of Shutterstock