How Content Creation Services Can Power Your Inbound Marketing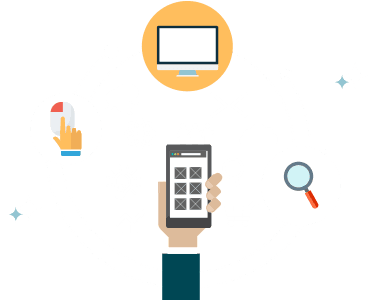 In this practical, informative white paper, you'll learn how to:
Start meeting (or exceeding) your marketing goals
Make executing your inbound marketing strategy easier
Improve your reach and increase your leads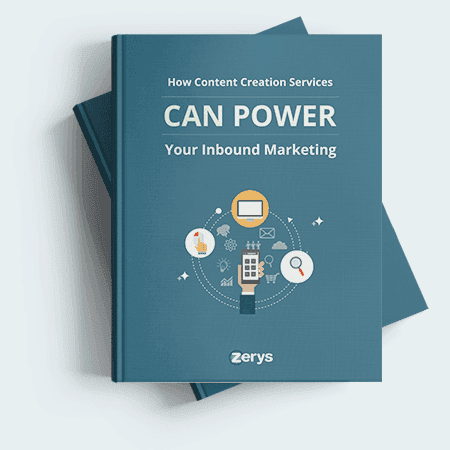 Download a
FREE

PDF version of this White Paper

Read this powerful white paper whenever and wherever you want to reach your marketing, branding and business goals with content creation services.
Do content creation services really make executing your inbound marketing strategy easier? The short answer is yes. How much easier depends on what you've been doing up until now, and what you hope to achieve in the future.
Big corporation or small business, the content you create makes or breaks your inbound marketing goals. But as you know, creating consistently fresh copy is a real challenge. Even the most dedicated marketers know that creating great content for a sustained length of time is a Herculean feat.
Here's the bottom line:
If you want to increase traffic to your website, you're going to need engaging content to do it.
If you want to generate better leads, you're going to need quality content to do it.
If you want to grow your sales and gain referrals, you're going to need valuable content to do it.
We think you get the idea. The good news is that a professional content creation service can help you reach your marketing, branding and business goals.

Zerys is a comprehensive content marketing platform that makes it easy to plan, produce, edit, and publish extraordinary content your readers will love. Access over 55,000 pro writers and editors. No setup fees. No monthly fees. Only pay if you're 100% satisfied!
Outsource Your Content Creation
If you're part of the 82% of organizations who use inbound marketing to boost brand growth, you know just how important high-quality content is to your success. It must offer valuable information to your intended audience, and it must do so in an engaging manner.
Most organizations don't have the resources to maintain in-house writers, which mean content creation often takes a back seat. Limited staff and budget turn what should be a full-time process into a part-time job that marketers try to squeeze into their schedules. So, what do you do if an in-house content creation team is out of your budget range? Outsourcing content creation is a great solution for organizations with limited resources.
Many marketers now turn to freelance writers for relevant and engaging content. If your organization is constantly struggling to feed the content beast, a content creation service can be your best option. It can help you formulate a content strategy, increase website traffic and improve engagement.
Power Your Inbound Marketing with Content Creation Services
Off-loading your content creation to a service agency can be the driving force for taking your inbound marketing campaigns to the next level. The key to a successful partnership with an outside agency is finding a good, reliable service that allows you to scale. When you hire a content creation service, you open the door to a world of talented writers who can:
Give old content new life.
Boost conversions.
Create a distinct voice for your organization.
And that's just the beginning.
A successful inbound marketing strategy is propelled by great content. Great content can be defined in many ways, but at its core must:
Engage and delight your readers.
Solve your readers' problems.
Differentiate your brand from the rest.
Develop trust for your brand.
Establish your company as an expert and thought leader in your industry.
How Content Creation Services Power Inbound Marketing
If you've ever found yourself wondering what the difference is between inbound and content marketing, you're not alone. Most definitions of the two sound so similar many people use them interchangeably. While both are driven by content, though, the main difference is that inbound marketing encompasses much more than content alone – buyer personas, data analysis, etc. But ultimately none of that matters without the crucial component of great content.
Your website's content tells visitors who you are, engages them enough to want to learn more, and influences them to see your company as an expert in its field. It's your content that is responsible for attracting an audience, pulling in coveted search traffic, and earning you links and shares. All of this requires the constant creation of great content.
Why Using Content Creation Services Improves Your Reach
Websites with static, rarely-updated content leave little reason for visitors to stay – or return. Most companies lack the in-house human resources to keep their websites fresh and relevant. Content creation services can fill the need for consistent copy by delivering high-quality content that:
Helps your audience understand your business value.
Increases your online reputation.
Generates more qualified leads.
There are number of ways a content creation service helps you produce better, more relevant content that's designed to power your inbound marketing.
Content that Focuses on Your Ideal Customers
Inbound marketing is customer, not company, focused. Remember, those customers are not looking for information – they're in search of a solution for their problem. For you to offer that solution, your content needs to speak to that targeted market, so it starts with knowing who you're speaking to. Once you know who your ideal customers are, consistent content can be created that covers the topics that matter. The better your content speaks to your audience, the more your ideal customer will appear. That's the power of great content.

Need Help Finding Great Writers?
Need to Discuss Your Content Strategy?

Content that Reflects Your Brand's Unique Voice
A consistent voice helps cement your reputation as a leader in your industry. A distinct company voice that remains clear and true is critical, not only for educating your customers in a way that's dependable, but for setting you apart from brands that so obviously lack a cohesive tone. Not sure what your brand's voice is or should be? A content creation service can help you with that, as well.
Content that Covers the Right Topics
Successful content creation requires a well-defined strategy that has you talking about the right things at the right time. It can be easy to get off track, writing about topics that may matter to you, but don't matter to your audience. A content creation service has the tools needed to keep your marketing on message. Just as importantly, they know how to write the new, original content that the search engines love and reward. Relevant, exceptional content added on a regular basis moves your brand farther up the results page.
But keep in mind: search engines don't buy your products or services, customers do. A content creation service understands and provides the talent needed to create content that keeps your customers' needs first and foremost.
Content That Brings Out the Best in Your Brand
Content creation services offer a diverse group of writers that can discover, research, and learn what it takes to create content that reflects your brand's message in way that attracts, engages, and delights your audience. Experienced writers help elevate content above uninspiring corporate speak and are experts at bringing out the passionate and human side of your brand's story. How? By developing an authentic voice that lets your audience know they are dealing with real people who understand their real problems. That's what keeps customers on the page.
Content That Stays on Target and Schedule
One of the most critical components to successful content creation as it relates to your overall inbound marketing strategy is the content calendar. Far more than setting out writing and publication dates, an effective content calendar takes into consideration:
How each piece of content should be produced and distributed.
How each individual piece of content relates to your broader branding objectives.
How to choose the best channels for specific content.
How to best schedule the release of content.
A content creation service can help you choose the best topics to write about, when to write about them, and which audience they should target. All of this is in the service of building a trusting relationship with your audience, letting them know they can rely on you to provide the content they need, when they need it.
Content that Goes Beyond Blogging
Once you're on the road to creating effective blog posts, you may decide it's time to produce more complex content. Each piece of content created serves a different purpose, and talented writers know the strengths – and limitations – of each of them. While blog posts are an ideal format for sparking conversation and interest, you can supercharge your online marketing efforts with content such as eBooks, white papers, social media posts, guides, video scripts, press releases, web and landing pages, and more.
Build a Content Creation Team
There may be no surer path to content marketing success than by building a team of writers that can deliver for you time and again. Content creation services have access to thousands of writers and can help you put the right team in place for creating the excellent content you need to move your inbound marketing strategy forward. There are many ways to put together a team of writers with a wide variety of different skills and areas of expertise. A good content creation service can show you how. By putting together a team of high-quality content writers you're able to harness the power of a strong team that will create great content in an extremely effective way.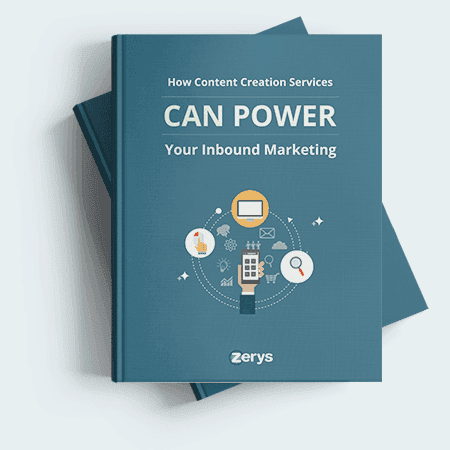 Download a
FREE

PDF version of this White Paper

Read this powerful white paper whenever and wherever you want to reach your marketing, branding and business goals with content creation services.