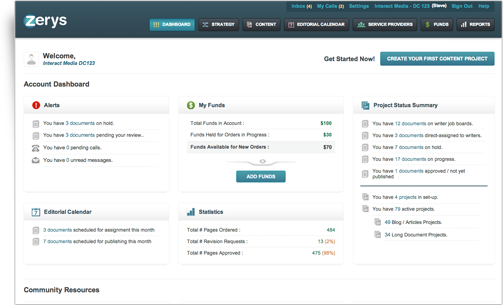 1

New and Improved Design and Interface
Clean, modern design
User-friendly interface
Responsive designed to be mobile-friendly

2

Powerful Suite of FREE Content Strategy and Planning Tools
Plan a comprehensive content strategy
Set-up all your content projects
Discover the best keywords/topics to write about
Create a list of engaging titles
Plan your editorial calendar
… all for free!
3

Interactive Content Strategy Guide and Planner
Develop a clear, comprehensive content strategy
Each section includes helpful questions and exercises
Create an actionable plan to achieve content success!

4

New Content Types and Workflows
Choose from several new content types
Each content type has its own, unique ordering workflow
Each workflow walks you, step-by-step, through the process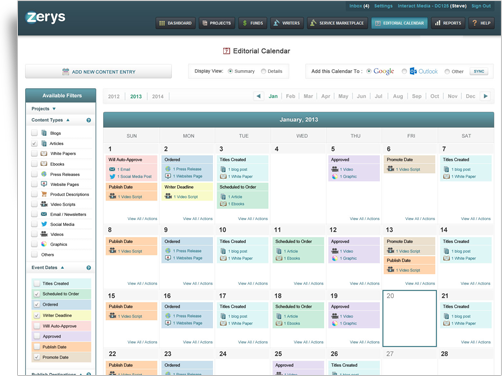 5

Integrated Editorial Calendar and Email Reminder System
Plan out all your future content all in one place
Set email reminders for key due dates
Filter titles by content type, activity, or project
Sync with your Outlook or Google calendar

6

New SmartPost Pricing Guide
Helps you determine the right price to offer for your needs
Factors in research time and writer star-ratings
Choose a pre-set bid price range, or enter your own custom range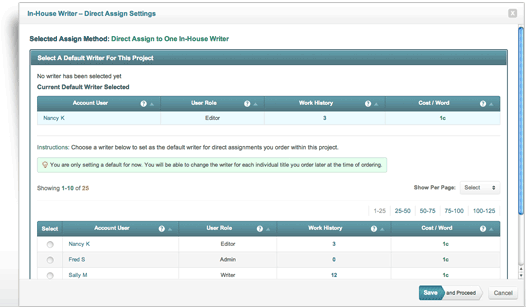 7

New In-House Writer Assignment Workflow
Choose to assign titles to yourself or someone on your internal team
Access to intelligent workflows to assign, create, review & publish content
Invite others on your team to come in and collaborate on each document

8

Introducing – The New Content Services Marketplace
Now, Zerys is more than just a professional writer marketplace
Soon you'll be able to hire a wide variety of content-related services as well
Services include editing, project management, title creation, seo consulting, and more!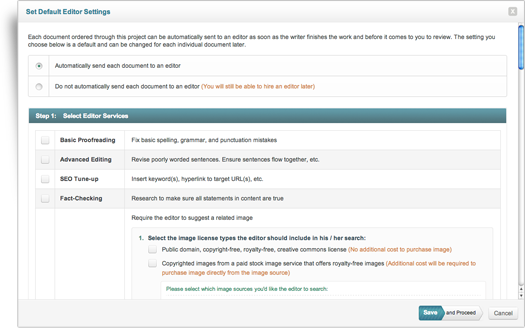 9

Hire Professional Editors to Review Your Content
Choose to have your content reviewed by a professional editor before you review it
Use the same SmartPost technology that helped you sample and identify top writing talent to build a team of trusted favorite editors
Available editing services include basic proof-reading, all the way to advanced editing, fact checking, and image suggestion

10

Advanced Collaboration Tools Help You Refine and Publish Your Content
During the review process, invite others on your team to come in and review a piece of content
Each person on your team can create their own separate version of the content, without altering the master version
Compare all user versions and choose the best aspects to use for the final, master version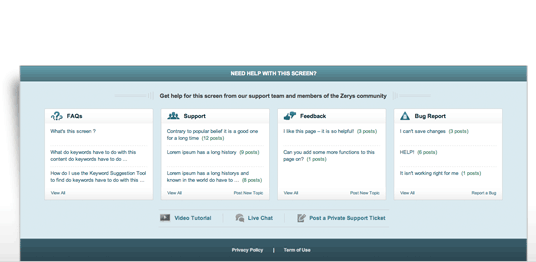 11

New User Forum and Community Support
Get fast, friendly help whenever you need it
Interact with our support staff and members of the Zerys community
Just scroll to bottom of each screen for screen-specific help