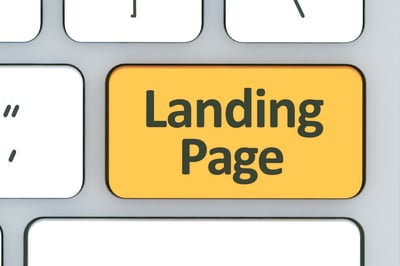 A landing page is one of the fundamental components of content marketing. These tips for composing compelling copy for a landing page will help you to master this marketing tool.
What Is A Landing Page
The main goal of a landing page is to get visitors to take a specific action. When this happens, it is called a conversion. The action could be downloading a free ebook, subscribing to a newsletter, setting up a free consultation or making a purchase at a discounted price. Visitors land on this page by clicking on an advertisement, an opt-in button or an offer in an email.
For a marketing perspective, the landing page is the focal point - the bottom of the funnel. The reason content exists is to create the excitement and trust that will lead visitors to respond to an offer. That is why it is import to write compelling copy for the landing page. You don't want to drop the ball just as you are about to cross the goal line.
Tips for Compelling Copy
Now that you understand the importance of the landing page in content marketing, here are a few tips for writing compelling copy for these pages.
Be Clear
Be Engaging
Add Value
Use a Strong Call-To-Action
Armed with these tips, you are ready to start writing high-converting landing pages.