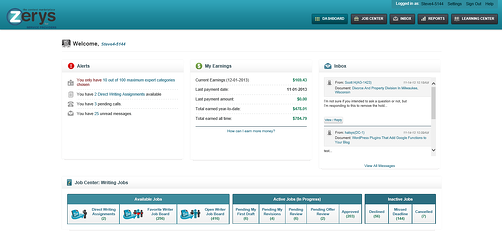 1

At-A-Glance Account Dashboard
Everything you need to know, in one place
Keep track of your on-going work
See your current service stats

2

New and Improved Job Center
Claim direct assignments
Check your favorite writer job board
Browse the open job board
Track the status of your jobs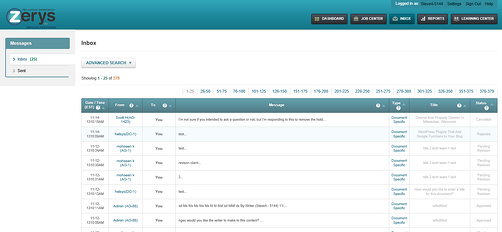 3

New Communications and Support Features
See all of your ongoing correspondence with clients
Search through your conversations
Check direct messages and work messages in one spot

4

Advanced Custom Reports
Keep track of job status changes
Monitor your earnings
Easily find clients you've worked with in the past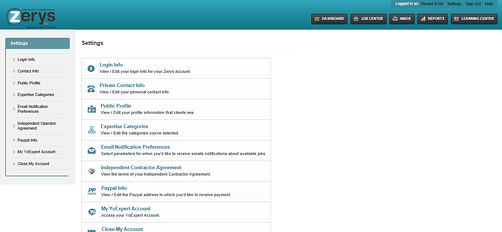 5

Custom Controls and Settings
Create your public profile for clients
Select your categories of expertise
Edit your PayPal information
Set up your site preferences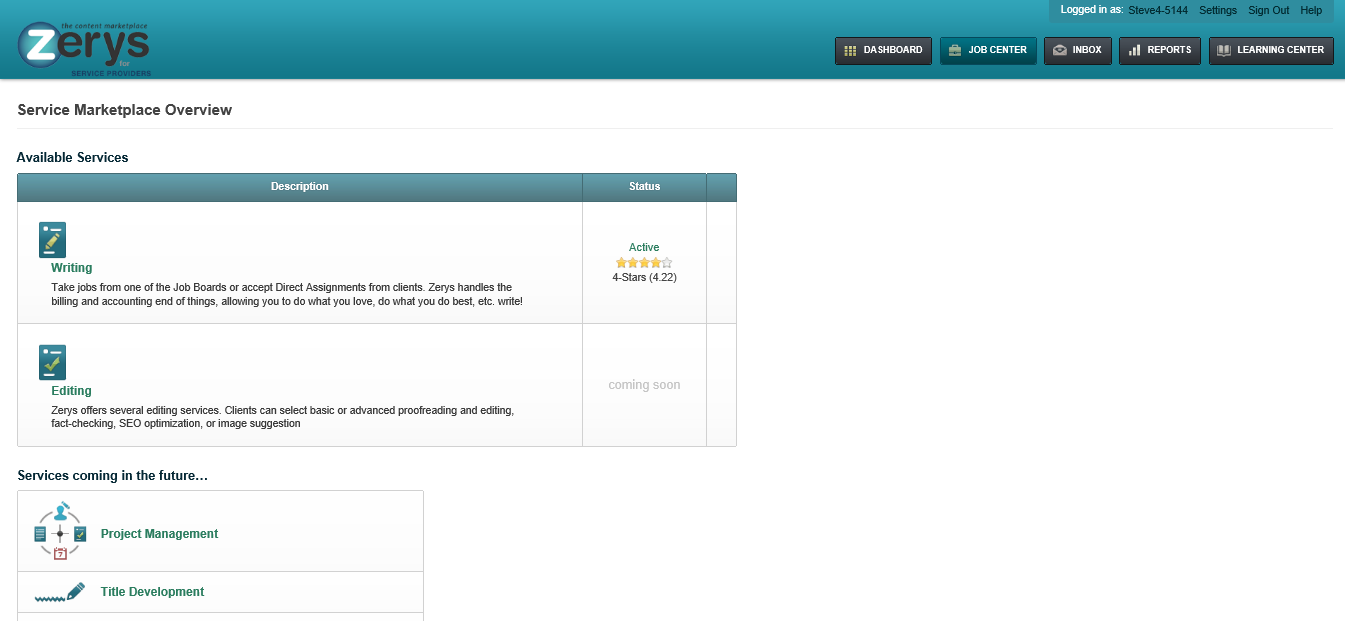 6

New Service Marketplace
Sign up for new service provider positions
Coming soon: Editing jobs
New service provider opportunities in the coming months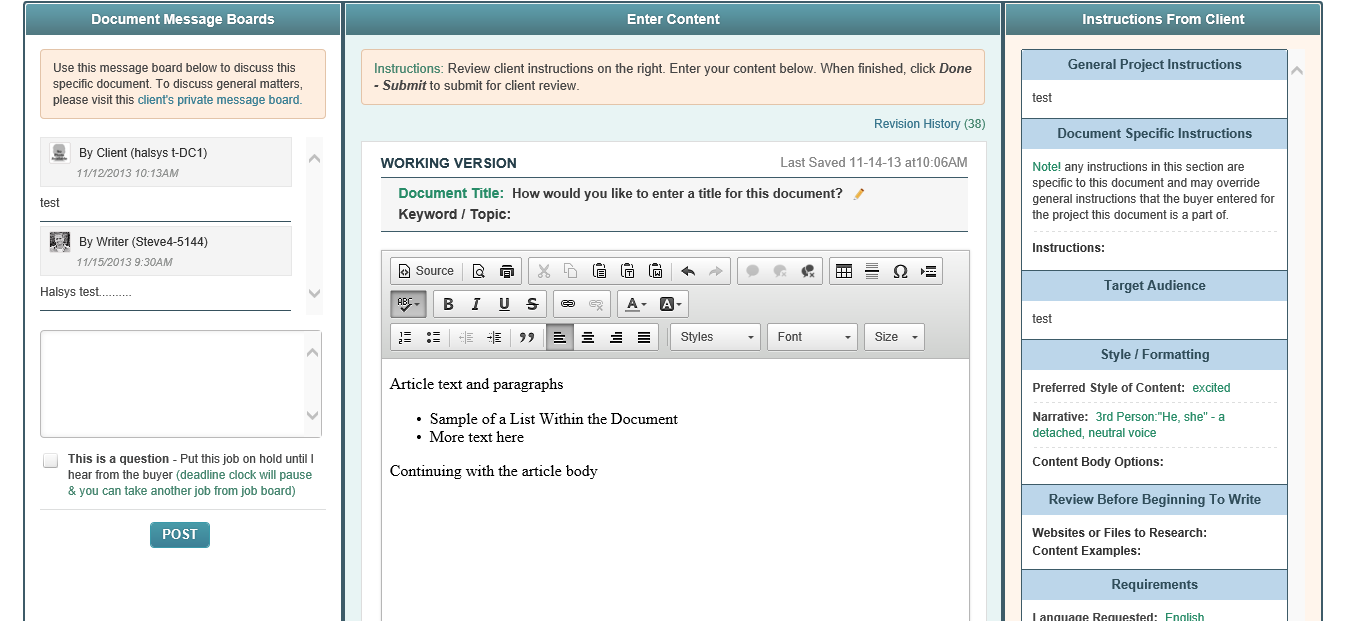 7

New Open Source Text Editor
Easily create and format your content
View instructions right next to your content
Keep track of your ongoing status in one place
What are Zerys Writers Saying About the New Z3 Platform?
Kristin-26658

As for the new look and feel of Zerys, I haven't totally dug in yet, but from what I can see, I love it! It'll take a minute to get used to, like anything, but you can definitely see the enormous amount of work that was put into it. Thanks, Zerys!!!

Tami-25632

I LOVE the new platform! The client I get my DAs from always has document-specific instructions and with the old system I was constantly scrolling back to them and losing my train of thought. I really love having them at hand while I'm writing.

I also love the new dashboard that allows me to see my earnings YTD, and current pay period.

I wanted to throw in my two cents and say a huge THANK YOU Zerys, I love it! - Tami

Maria-23158

Thank you for keeping us updated! I really like - or better said, LOVE - the new work area! I personally appreciate all the hard work you, Beth and tech team have done! Thank you!

John-25238

Hi all,

I am very excited about it all. I just wanted to jump in and say it all looks great so far. I am having no major issues and look forward to the entire system getting better and better as time goes on.

Jess-22406

I'm loving the three column layout… having all of the information without scrolling is fantastic. Thanks, guys!