Content Marketing Agency: Look for These 10 Things Before Hiring One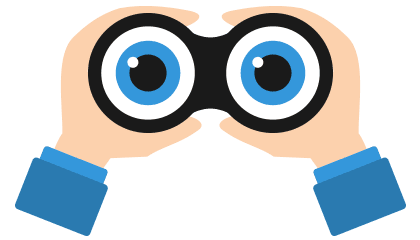 In this practical, informative white paper, you'll learn:
What to look for in order to have a successful, long-term partnership
Choosing the right content marketing agency is much more an art than a science
You know the drill – great content equals more traffic, better leads, and more conversions. According to the Content Marketing Institute's latest research, 88% of B2B and 81% of B2C marketers use content marketing as part of their overall marketing strategy. That's impressive, but on average only 35-40% of them feel they're getting it right. Why the disconnect?
Hope is Not a Plan
Because they lack the time and in-house talent to devote to content marketing done right, most SMBs do what they can and hope for the best. Are you one of them? You know the key to building a successful business is consistency. If that content, however, is not delivering new customers and sales, it's time to reevaluate how it's created. The good news is you don't have to go it alone.

Need Help Finding Great Writers?
Need to Discuss Your Content Strategy?
OR, Call us at
888-864-8398

A Better Way: Hiring a Content Marketing Agency
Big or small, B2B or B2C, businesses across the board are learning to appreciate that a content marketing agency can be the solution to their own lack of in-house resources. If you've decided it's time to partner with a content marketing agency, this guide will show you what to look for in order to have a successful, long-term partnership. Because every business is different, choosing the right content marketing agency is much more an art than a science. Here are the top 10 things to look for before you hire a content marketing agency.
1.

Expertise

How long has the agency been doing content marketing? These days, it seems like everyone is jumping on the inbound train, including traditional creative, media, and digital agencies. Creating great content that engages your audience, enhances your marketing strategy, and helps achieve your business goals takes experience.

What to Look For: At least 10 years of experience in content marketing. The length of time it has in the content business has a direct impact on whether an agency can successfully meet your needs. There must be a thorough understanding of every aspect of inbound marketing and a system in place that keeps its staff on top of the ever-changing content landscape.
2.

Reputation

Does the agency have a trustworthy reputation in the industry? Those long-term clients we mentioned above are a valuable source of information.

What to Look For: Referrals, testimonials, and online comments from credible sources listed on the agency's website, and sites like Quora and LinkedIn. Do the comments show the agency is respected by its peers and clients alike? Case studies give insight into the agency's process. Finally, has the agency won any special inbound recognitions or awards? For example, Hubspot hands out quarterly and yearly Impact Awards to its certified agency partners.
3.

Fellow Team Members

An agency should have knowledgeable, experienced content strategists on their team. Find one whose people are the right fit for your business – ones who understand your company's business goals and who can bring the proper skill sets to make those goals a reality.

What to Look For: Content writing skills, not just ad and copywriting experience. Creating great inbound content is much more than writing compelling copy. It must be original, authentic, and actionable. It also involves specialized knowledge of SEO and quality linking.
4.

Content Planning

Is there a comprehensive content planning and production system in place? Does the agency have proprietary content technology? Proprietary tech helps a company operate more effectively and helps them deliver the highest level of service.

What to Look For: Marketing technology is essential for identifying audience segments, measuring engagement, and attributing action. Make sure the technology the agency is using is simple for your staff to learn and use itself.
5.

Open Communication

Does the agency's system allow you to view, participate, and provide feedback on the work they're doing for you? Clear and open communication means you'll always be on the same page. The ideal agency will regularly check in with you and quickly respond to any questions you have.

What to Look For: Decide what level of involvement you want to have with the agency, and then find one that lets you be as hands-on as you want. The best agency in the world won't be the right one for you if your working styles don't mesh.

Need Help Finding Great Writers?
Need to Discuss Your Content Strategy?
OR, Call us at
888-864-8398

6.

Versatility

From content planning and production to editing and publishing, does the agency use a proven process? Content production planning is essential for building a fluid workflow for creating and managing content. The journey from research to publish is filled with distinct process stages that need to be worked through.

What to Look For: A portfolio that showcase the digital marketing services' versatility. While you want consistent, high-quality work, you don't want an agency that is stagnant in its approach. Find one that is eager to try new things – and confident they can deliver because they've done it before.
7.

Quality of Writers

Does the agency have access to a large network of professional writers? The only way to deliver consistently fresh, high-quality content is to have access to writers who are up to the task. Since the whole idea of content marketing is producing content that engages and converts, you'll need writers who are deeply familiar with what you do.

What to Look For: Access to 30,000 or more writers means you're much more likely to find ones who can meet your specific needs. While you may fall in love with one writer in particular, it's always a good idea to build a team that you nurture along – you never know when you might need them. You don't want to find yourself bringing a new writer up to speed when you're in a time crunch.
8.

Writer Database

Once you develop a content strategy and plan your topics and editorial calendar, it's time to find the writers who will make your vision come alive.

What to Look For: A simple process that lets you search for the writers you need. Look for an online marketing agency that categorizes its writers by industry expertise and client rating. Ask if the agency offers an audition process – it can take just a short sample of a writer's work to determine if they have the voice, knowledge, and skill you're looking for.
9.

Related Services

Does the agency offer content-related services likes publishing and social media promotion? One of the biggest reasons you hire an agency is to gain access to someone who has the skills and/or expertise you lack.

What to Look For: An agency that'll show you how leveraging social networks, paid promotion, emails, newsletters, and more will help you build followings and organize your online presence.
10.

Flexible Contracts

Different agencies offer different contracts and payment plans. Your best bet is to find one that offers monthly packages instead of long-term contracts. The ideal solution is one that aligns with your business' goals and marketing budget.

What to Look For: A monthly package that lets you predict needs, budgets, and expenses. It's the perfect option for SMBs, whose income can fluctuate from month to month. Monthly plans also increase customer satisfaction and loyalty because the agency can choose activities that give specific results.
Conclusion
Choosing the right content marketing agency is a bit like learning to tango – your partner means everything to your performance. Use these 10 tips before hiring your content marketing agency and you'll be taking all the right steps towards success.
Get Top Rated Content Marketing Posts Delivered Right to Your Inbox.
Join Over
200,000

Subscribers