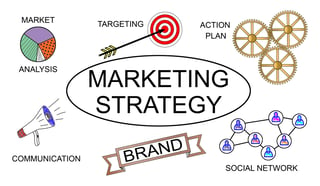 With many aspects of business today focusing on driving information to consumers through the use of the internet, some business owners believe that a 'set it and forget it' mentality can still work. Whether you are using blogs, social media posts, a company website, email blasts, or other online marketing tools to deliver data to your target audience, you need to periodically review it and keep it relevant, fresh, and up-to-date. You simply cannot set it up and then forget it exists if you want your online presence to get results. This same concept is true about your content marketing strategy.
Most businesses, if they have one at all, have a very loosely defined content marketing strategy. In some cases, it is more of a general concept rather than a detailed plan of attack. If this is the case with your company's strategy, it's past time to revisit your marketing material, channels of distribution, and goals you want to achieve. If your company has a reasonably well-written strategy that seems to be working fairly well, you still need to take a deeper look and make sure it really is getting the results you want from your online marketing efforts.
Here are three top tips for revising your content marketing strategy that will help your company remain competitive and visible in today's online marketplace:
Create a strategy that provides real support to your overall business goals. Many companies post, blog, tweet, blast, or follow online without any real purpose or direction. This type of frenetic activity does give your company the appearance of being extremely active online, which is a good thing, but it does absolutely nothing to help your online content cohesively connect to your larger goals. The main goal of your online content should be to build a loyal audience of consumers, and this should be reflected in your content marketing strategy. A loyal consumer base gives you an audience to whom you can 'sell' practically any idea, product, or service.
Make sure your strategy is not designed with a backward mode of thinking. Many companies create a content marketing strategy that focuses on pitching, supporting, or achieving visibility for a product or service, and then hoping that the great idea (i.e., what you are selling) will attract attention from potential customers. This is backward thinking. To reach your desired target audience, you have to know – first and foremost – who they are, how they think, and what they want from you. Once you have a true understanding of your target audience, you can then develop a strategy to deliver actionable content that motivates them to become loyal customers.
Re-think your calls to action and stop using what isn't working best. Most content marketing strategies include information about CTAs such as how many to use, where and how often to use them, and who to use them on. Whether you have one CTA in each piece of online content or a dozen, if they aren't generating an interested lead, they aren't doing their job. A great (and scary) way to get down to brass tacks about who among your audience is truly interested in what you are offering is to reduce your CTAs to one – and make it one that offers only one option, no matter which method you are using to put it in front of your audience. That one call to action is signing up for your email list. This method is scary to businesses because it can cause a seemingly barren wasteland of interest. No fans, no followers – just subscribers. Those who show an active interest in your company, products, or services are those you want to attract, because they will be the ones who become loyal customers. They belong to you. The only thing most fans or followers can offer you is re-tweets, re-blogs, shares, and likes.
A properly developed and well-defined content marketing strategy gives your company the why of what you are doing with your online content, who you want it to attract, and the goals you hope to accomplish. As mentioned before, your online content can cover anything from email messages to social media posts. Because there are so many aspects of your online presence that play a role in your content marketing efforts, the creation and effective implementation of a solid strategy is truly the epitome of planning your work and working your plan.