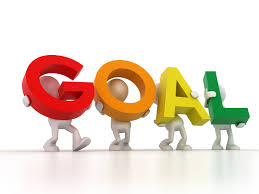 The fundamental purpose of marketing is to inform your audience about your offering. In most companies, marketers aim to do this by:
developing awareness of their products and services in their target market,
getting found by prospective clients,
building a sound reputation in their industry,
generating sales leads, and
retaining satisfied customers.
Achieving these goals depends on having a strong online presence, which is essential to do without spending a fortune on paid advertising. Your company website is the ideal vehicle for this, but to be effective you need quality messaging, imagery, pricing and answers to your clients' most common questions. All this falls under the banner of content, and helps you reach your marketing goals in the following ways.
Builds Reputation and Trust
In a highly competitive market place, it's a challenge for small and medium-sized businesses (SMBs) to stand out among other players in the same industry. The stronger your reputation as an expert in your field, the more likely you are to get the business. Publishing regular content in the form of blog posts, downloadable white papers, ebooks and social media postings helps you build an expert reputation. By focusing on sharing advice and information of value instead of trying to sell your product or service, you also build trust with your audience and become their first choice when it's time to buy.
Provides a Level Playing Field
The primary disadvantage SMBs have when it comes to marketing is the size of their budgets. You may not be able to afford the outsize billboards and full page newspaper advertisements of the larger competitors in your industry, but publishing content is an affordable option that helps to level the playing field. Certainly, there are still costs involved in the development and production of marketing content, but they aren't anywhere near the costs associated with traditional advertising channels.
Increases "Freshness" of Your Website
It's a well-known fact that search engines favor sites that publish fresh content on a regular basis. Reasons for this include being able to offer up-to-date results to users, which keeps search relevant. Since Google bases its evaluation of a site's "freshness" on factors such as the amount and rate of change and the addition of new pages, it follows that the more often you add new content the more likely your site is to show up in search results.
Benefits SEO Efforts
Search engine optimization is critical for getting your site found in search. When users look for the products and services you offer, it's not enough to simply have an online presence. You need to have included the key terms they use to search on your website to come up in the results, and the only way to do that is to publish information containing those terms. If being found in search is one of your marketing goals, content can help you achieve this.
Gives You "Sharable Fodder" for Social Media
Having a presence on social media is a requirement for businesses these days, but time and again the question arises "what on earth do I post?" Typically, most small business owners do one of three things:
Publish their own content
Publish curated content from others
Publish nothing at all
Since social media success depends largely on the sharing of information rather than sales and promotional material, the more often you have fresh content to share the higher you're likely to rank on social profiles. Facebook, for example, has an algorithm that identifies whether posts on your business page are informational or promotional, and that determines how many people it is shown to. This enables you to build engagement with your audience on the platforms where they hang out.
There are many different ways of achieving your marketing goals, but most traditional or outbound methods come with a high price tag. Content is just one of the tactics inbound marketing uses to realize the same results, but for SMBs it's affordable and enables them to compete on an equal footing with larger competitors.