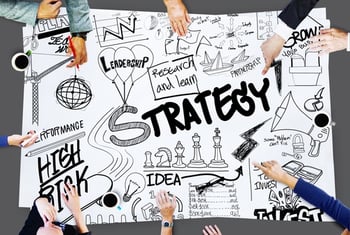 Any website worth its salt always comes with a blog or resource page to offer more information to their website visitors. In 2017, having a blog on your business' website is no longer an option. If you want to keep up with your competitors, you need to beat their content marketing.
There are many reasons you need to have a blog: to improve your website's SEO, to give you more content to promote in your digital marketing, to create more landing pages to include valuable calls to action on, and more. Creating high-quality content is essential in order to keep up with this day and age's digital marketing trends and to position yourself as the frontrunner among your competition.
Writing a high-performing blog post is no easy feat, though. What do we mean by high-performing? We mean a blog post that generates a lot of social shares, traffic, and conversions on your website. And you can create one of these blog posts every single time you publish a new article to your website if you follow our ultimate formula for blog writing steps.
Step 1: Outline
First and foremost, you should never dive into writing a blog post without first creating your outline. You don't need to spend a big chunk of your time on the outline. After you've decided on your topic, take just about 10-15 minutes to jot down the main points you want to address in your blog post. After you have your subheadings down, create a few bullet points under each one that you can flesh out later when we're working on the body.
Step 2: Introduction
You'll read a million different blog writing steps and a million different suggestions on what piece of the puzzle you should work on first. However, we suggest simply going in order. That's the way we read, so that's the way we like to write. It helps the blog post to flow much better.
When you're creating your introduction, you need to start it off with a paragraph that's going to intrigue and hook the reader. Don't start your blog post off with, "This is why you need to _______" and then start listing your points. That's boring and it's going to cause your readers to click away faster than you can say introduction.
Instead, start your blog post with a relevant story or with a quick quip or idiom. Keep your tone upbeat and conversational so that your reader relates. Then, swiftly transition to the real reason your reader is at your blog post: to find out more about XYZ. Write a short 1-2 sentence segue and begin discussing your main points.
Step 3: Body and Subheadings
When you're writing a piece of content for online readers, it's important to remember that you need to break up your content with visible breaks and subheadings. Online readers don't have a long attention span and they like to skim, so the more easily readable your article is, the better. Readability is also an important part of SEO, and writing subheadings is easier than writing essay-style anyways, so just do everyone a favor and use subheadings.
Take all of the main points from your outline and flesh them out a bit more. Turn your bullet points into full sentences and dive into each of your most important elements. Reread each of your sentences out loud to ensure they flow smoothly, and a thesaurus is your friend.
Step 4: Conclusion
We won't spend a lot of time on this step. Use about 3-4 sentences to wrap up your article and end the blog post with a call to action to one of your products or services.
Step 5: Headline
Did you know that your blog post's very short, one-sentence headline is nearly as important as the blog post itself? That's why we're including this as one of its own blog writing steps: it takes a lot of time and effort. In fact, you'll probably spend the same amount of time on crafting your perfect headline as you did your outline.
The headline of your blog post is so important because an average 80% of your blog readers won't click through after reading a headline. You want to put more effort into your headline to decrease that number.
Use adjectives, numbers, trigger words, and "how to" in order to improve the quality of your headline and get more clicks to your blog post.
Follow these blog writing steps to a T, and you'll be writing high-performing blog posts over and over and over again.