Has your content strategy fallen short in getting the results that you expect? Content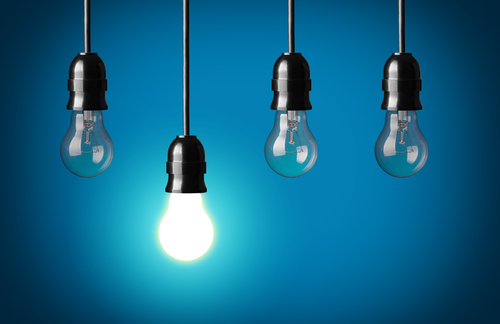 marketing can be an exciting venture in the beginning, but it can rapidly fall into a lackluster performance if not managed continually.
The following are seven ideas to help you to achieve your objectives:
Take a hard look at your original plan - review your original goals and objectives for your content strategy to make sure they are aligned with your overall business and marketing plans. If they are not aligned it could be time to redo your goals and objectives. Forbes recently provided an article to help you review your overall strategy.

Has your business climate changed? Evaluate your competitive landscape and your business as a whole. Are there other factors that could be influencing the effectiveness of your content strategy? For example, if a competitor has changed their market approach, should you adjust your plan to respond?

Is the content informative and persuasive enough? Perhaps your approach in your content is not as aggressive as it could be - or perhaps it is too aggressive. Take an honest and objective assessment of your content and adjust your tone or approach if needed. For example if your content is full of a lot of technical data and product specifications, perhaps it is time to present an actual customer story about how your business helped to solve a dilemma.

Is your SEO on track? A key component in your content strategy should be utilizing search engine optimization (SEO) to its fullest. Work with your marketing professionals to review your SEO effectiveness and adjust your content to utilize the keywords and phrases within your SEO strategy.

Where are your customers? Sometimes it's not the content, but where the content is found that is the issue. Look carefully at your customers and target audience to find where they "hang out" - is it on trade industry sites, various social media sites, or perhaps a complimentary business site? For example, a shipping company may have customers that review fuel cost indices web sites on a regular basis. Perhaps your content should be linked to where your customers are most likely to be. Social Media Today has an article that discusses social hangouts and content marketing strategies.

Are there technical issues? Take a look at your web site or the locations where your content is stored. Could there be broken links or other technical issues that prevent an interested visitor from reading your content?

Consider presenting content in other ways - your content does not always have to be a simple blog post. Try mixing things up a bit by publishing a white paper, incorporating charts and graphs, or adding online video or multimedia.
Your content marketing plan can bring many qualified leads to your door. Use these tips to help you fine tune your content so your business objectives can be reached.
Photo courtesy of Shutterstock