Planning a marketing campaign? Then you'll need a content marketing plan ready to back it up.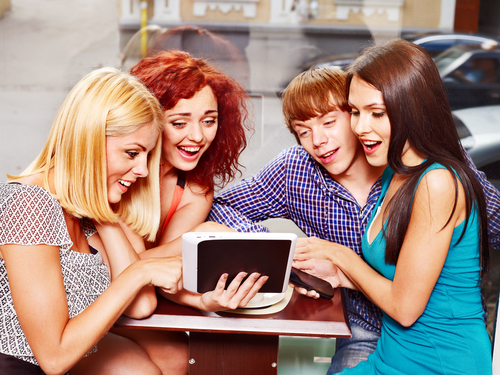 Your offline and social media activities will be driving potential customers to your website and social media pages, and they'll want to get to know you before making up their minds to buy. You'd better have content there that shows them not only who you are, but what it feels like to do business with you.
More content means more leads. Companies who regularly update their website with content generate up to five times as much traffic as those with fewer posts. (Polaris B)
But all content isn't created equal. Consumers are increasingly savvy. Younger Generation Y consumers are particularly likely to search out reviews and comments from peers before buying, and much less likely to be swayed by what advertisers say about their own products. (Destination CRM)
Here are five ways to encourage your audience to generate quality content for you to include in your content marketing plan..
1. Make it Really Easy
Put great content on your site, then make it super simple for people to "like" it and share it with their network. Include buttons for the social networks your target audience uses. Websites with a Google+ +1 button increased traffic by 350%. +1 buttons are used 5 million times a day and 625,000 users join Google+ every day. (Huffington Post).
Building a content marketing plan helps you keep your website, blog and social media sites updated with fresh, relevant content consistent with your overall campaign. Professional SEO content writers can work with your plans to seed your site with material visitors want to share that will also keep you on top of the search results.
Have a star rating system so people can rate their experience with products and services, encourage comments on blog posts, consider a user forum. Make it really easy for visitors to get involved.
2. Understand Why Someone Might Contribute
Why should someone want to post on your site?
Self-expression – to feel heard, to share their expertise

To let off steam – whether they're mad at you or something completely unrelated

To be part of a community

For reward – discount, prizes, kudos

For fun
You'll probably get a mix of motivations, so make sure your content has something for everyone. Reward top contributors with virtual badges; repost the best comments in a monthly or weekly round-up. Include some light-hearted content along with the business-focused.
3. Make it Worthwhile
Give value in return for comments, likes and shares. Design contests and giveaways such as rewarding the 100th or 1000th Like on Facebook.
Encourage a range of content – get people to post video or images of themselves using products, or record themselves singing and organize a vote for the most popular.
It's a fact that less than 1% of people who Like a Facebook page ever return, so you need to provide them with a reason to. It's important to remember that user-generated content is a by-product of good engagement, not an end goal in itself, so aim to solve common problems. Try to build a community around a broad topic, rather than a tight niche.
4. Actively Ask for Content
Ask for comments on articles, blog posts and web pages.

Initiate and engage in conversations on social media and forums.

Ask for retweets, create fun hashtags and memes.

Get permission to share success stories, case studies and testimonials.

Ask questions and provoke debate.
Have a clear call to action, and a simple way to respond. Make them itch to react and give them an instant way to do it.
5. Monitor and Engage
The danger in encouraging user-generated content is that some may not be complimentary, fair or even legal. Build into your content marketing plan ongoing resources for monitoring the conversation. Check comments and reviews every day. Keep a presence on the social networks your target audience use. Monitor Twitter feeds and hashtags. Guide a positive atmosphere and deal quickly and firmly with anything negative. Try to see complaints and negative comments as opportunities to improve customer relations, and demonstrate humility and grace. It's often not the negative comments that do the damage, but the way the business responds.
So there you have five great ways to encourage users to contribute content for your next marketing campaign.
Photo courtesy of Shutterstock