Have you "pinned" something lately? Chances are that if you're a woman between ages 25 and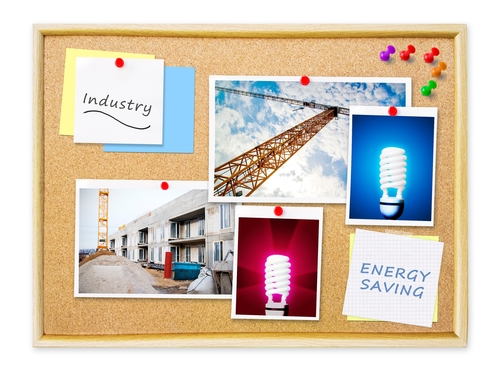 54, you know exactly what I'm talking about. People around the world are sharing recipes, decorating ideas, craft projects and lots, lots more by creating and adding to virtual bulletin boards on Pinterest.

What is Pinterest?
Pinterest is the fastest growing social media site in the world. Launched in 2010, the site with thousands of virtual bulletin boards has attracted more than 85 million registered users in less than three years. Just who are these Pinterest users and how do they behave?:
Between 63 and 84 percent of Pinterest users are women, depending on the source

According to Mashable.com, 28% of Pinterest users have an annual household income of more than $100,000.

Fifty percent of Pinterest users have children

More than 1.36 million people use Pinterest each day

Pinterest users spend an average of 15.8 minutes on the site each time they visit, that's almost three minutes more than Facebook and almost 12 minutes more than Twitter.
How to use Pinterest for your content marketing
If you think Pinterest is just a site to use in your free time, you're missing a big marketing opportunity. And, when you begin marketing on Pinterest, you won't be alone. Some big names, such as Nordstroms, Whole Foods Market and West Elm are already promoting their products on the site.

Content Marketing Institute offers a few ideas on how to market on Pinterest. However, when you start thinking about the site as a marketing venue and not solely a social board, the possibilities are all but endless. Below are just a few ideas:
Post pictures of how your product can be used. Pinterest is a visual site, so it lends itself well to showing potential customers all of the things you can do with your product or service. If you sell cake decorations, you can post pictures of cakes made using your product. If you own a heating and cooling company, you can post pictures of unobtrusively-placed air conditioning units in customers' homes or simply pictures of the products you carry. If you manage a travel agency, you can post pictures of clients enjoying your latest group tour.
Collect customer testimonials. Another interesting way to use Pinterest is to post client testimonials. You can (with permission) post photos of the customers who write nice things about your product or service and even include a visual of the actual, handwritten note or email. It looks a lot more credible in their own hand.
Share tips and expert information. Presenting yourself as an expert in your field and sharing your knowledge with others on the Web is a proven way to build customers. Often referred to as "knowledge marketing," this marketing strategy helps to create a relationship with readers, who will think of you when they need your product or service. Pinterest offers a way to do this visually.
Share infographics. Combining infographics and Pinterest is a natural. Do you own an insurance agency? Use an infographic about saving money on your auto insurance by driving safely. Are you a recruiter for a small college? Use an infographic on Pinterest to illustrate the number of students who find jobs in their field after graduating from your institution. The possibilities are only limited by one's imagination.
Tell your company's story in pictures. Copyblogger.com offers 56 ways to use Pinterest for content marketing. One of their ideas is to use the site to tell customers and potential customers about your company's history and your vision for the company. A Pinterest board is a lot more interesting than an "about us" page full of text on your Web site.
Pin tutorials to a board. Show potential customers how to use your product with a group of tutorial videos. Or, collect videos of others using your product or service.
Let customers peek behind the scenes. Share pictures of your behind-the-scenes operation, such as a manufacturing line, packaging and shipping room or other essential part of your operation. Let your customers feel like they are on the "inside" of your company.
The Bottom Line
While Pinterest may not be the right marketing fit for every product and service, the site's appeal and meteoric growth should make it worth considering for inclusion in your content marketing plan. You just might be surprised at the results.
Photo courtesy of Shutterstock