Everyone's generating content these days. We're so bombarded by content from every direction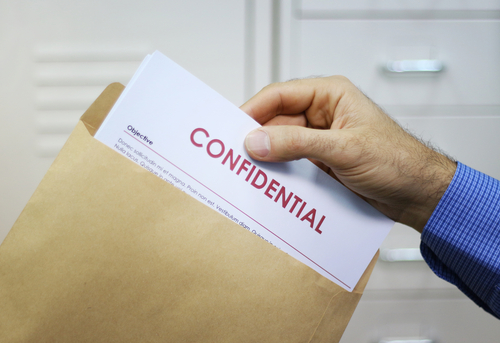 that we've started to tune out even the good stuff, because we just can't take in any more. Internet users have become particularly selective about what they consume online, and you can no longer just "push" information at them and assume it will reach its target. Here are 5 secrets to creating a content marketing strategy that your market won't be able to resist.
Secret #1: Identify a Niche
You can't be everything to everybody. You know this. So why do your services – and your content marketing strategy - cover everything under the sun that relates remotely to your business? Instead of targeting everyone with a pulse, narrow down your market to a specific, exclusive segment and focus your content on that group.
The power of niches is very real, a lesson that was learned by Tom Fishburne of Marketoon Studios. His company creates weekly cartoons for legal e-discovery professionals. Now that's a specific niche if ever there was one! And when he went to the 2012 e-discovery trade show, he was mobbed by fans wanting cartoon prints for their office walls.
Secret #2: Post Often
You know how you lose touch with friends or family if you don't connect regularly? Well, the same applies to your readers. Unless you post often, you risk losing them in the tsunami of content out there. So don't implement a content marketing strategy unless you plan to maintain it. Posting monthly isn't going to cut it. Publish fresh, keyword-rich content weekly at least – whether it's a blog post, a video clip or podcast, or a white paper or an eBook. Companies that post more than 15 times a month have five times more traffic than companies that post once or twice, according to a HubSpot survey of 7,000 businesses.
Secret #3: Write for your Audience
So you've done your market research and you know who your audience is for the content marketing strategy. Great. Now write for them. Not for your bosses, your competitors or anyone else who thinks they know content marketing. The most successful posts are those that:
Speak directly to the reader as if they are communicating face to face

Use plain language in a way the reader can understand

Address one major point at a time

Focus on issues that are of real importance to the audience
Secret #4: Let Others Promote You
You can only do so much – especially if you don't have a whole marketing team lined up to do your bidding. You need others to help you spread the word, and who better to do so than your colleagues, customers and readers? You can do this by turning them into brand ambassadors or superfans and encouraging them to contribute to and share your content. Here are some ways to do this:
Make your online content easy to share, with embedded social sharing widgets on every single post. That way all they have to do is click to share it with their networks.

Offer incentives for sharing. These could range from "gamifying" your content to make fans compete for the top sharer spot, to a

free music download for every five shares

.

Invite testimonials, discussions and comments and motivate them to participate by giving them a number of entries into a content for each engagement. Client endorsements are vital to a successful content marketing strategy, and it's material you don't have to write.
Remember the old adage about making your money work for you? Well, now you can make your market work for you, instead of the other way round.
Secret #5: Do More of What Works
Not everything you post will work, especially in the beginning. Some posts will be widely read and shared, others will languish on the back burner with a couple of page views. By regularly reviewing your traffic and conversion stats, you can identify topics that your readers prefer and the headlines and posts they share the most. You can also see which keywords are driving your SEO, and work them into your content more often.
Want an exceptional content marketing strategy? Cut through the junk out there by focusing your efforts on reaching a specific type of customer and giving him or her what they want to read in a way that resonates with them. Encourage your readers to get involved with your brand and promote on your behalf, monitor your progress and build on your successes.
Photo courtesy of Shutterstock